The average person visits hundreds of websites each year, if not each month. If you are online searching for something in particular, say a hotel or a new home, you'll most likely do your research online. During your research process you will come across many different websites, blog posts, and online listings which you'll quickly skim, move through and then forget. But how do you stop your website from being "forgotten" and initiate a call to action?
One way to help slow the viewer down and make your site more memorable, is to use quality visual elements and professional photography. First impressions are formed within seconds, especially on the Internet where the first elements on your website to be seen are your photographs.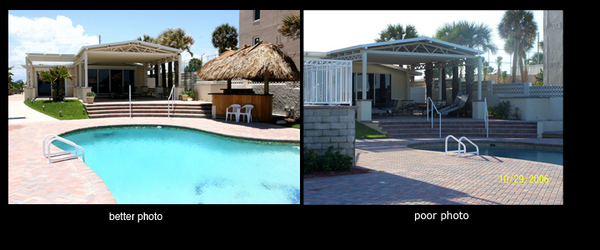 Photography, especially within the digital age, can be used in several ways. Photos can be informative
and direct, such as product shots for a store catalog or website, or photos can be more engaging to the viewer,
like a lifestyle photo in a hotel on the beach, with peaceful blue skies coming through the windows and lighting up the room softly.




If approached professionally, your photos should make the viewer want to look around your gallery and continue to stay at your site. The longer someone is at your site, the more memorable it will be. Your overall goal should not be to fill the required spots with images but to convey a feeling through your photos that will make your viewer take action by saying "I want to go there!" or "I need to buy that".


You just can't throw up photos on your website and hope people like them; you need to have quality photos done by a professional. Why would you bring traffic to your site only to turn them away with poor pictures that are unflattering to your property? Digital photo manipulation to take away background distractions, color correcting, and purposeful cropping done by professional photographers provide effective visual representations. You need to sell the "experience" of your location. All of the photos should have consistency, showing only your very best in location and attributes. Mix in photos with people instead of the usual empty rooms to help viewers imagine themselves enjoying your location or products.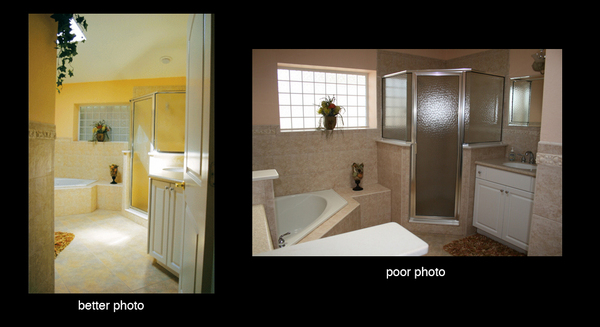 Professional photos are a great investment for your advertising and should be used to brand your company. If you have a great photo of your business or product be sure to use this on your website, print materials, and even signage, tee-shirts, or other promotional materials. Great photos add a sense of class and style to your brand, and can mean all the difference to a potential customer. Look at some of the photos in this post. Although none of the photos are "bad" and most people wouldn't think twice about using any of the images on their website, there is a distinct difference between the professional and non-professional images. The images are strikingly different and yet they are photos of the same location except using different angles, lighting, and digital enhancements.
Alternate Image offers affordable professional photography packages at cost for our current clients. We encourage our clients to consider investing in one of our professional photography packages and will automatically upload these images to your website photo gallery as part of our service. Contact us about photo packages and pricing.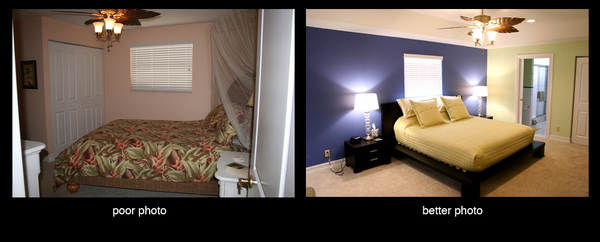 -Austin Marvin



Staff Photographer


Alternate Image