Getting online involves many different things; purchasing a domain, building a website, hosting your emails, hosting your actual website, domain renewal, secure certificates and more. It can get confusing.
Alternate Image's goal is to provide the client with all the features needed to be successful online. Because we are very development centric we can offer more features than any other web company, at a lower cost. We have a team of graphic designers, programmers, SEO marketers, 24-hour support, and a highly active sales team. We like to think of ourselves as a one-stop-shop for all your website needs.
Our website applications scale to accommodate businesses of all sizes. As your company grows, your website applications will be able to organize and keep track of all of your content without the need to purchase an entirely new website. We have businesses that consist of one person all the way up to national corporations that use the same website applications we have developed.
Our standard website development packages start from $1500 which includes the following features: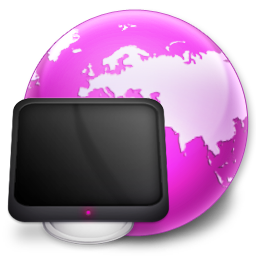 Custom Design:

award winning design that is compatible across all browsers
Content Management:

update and manage your content at anytime from anywhere
Document Upload:

upload PDFs and other files to your website
Page on the Fly Generator

: add an unlimited amount of pages to your website at anytime with search engine friendly urls
Photo Gallery:

upload your photos and add captions
Guestbook:

guests can leave reviews, once approved they are visible on your website
News:

create search engine friendly news articles that can be categorized and set to display/expire at specific dates
Mailer:

compose professional looking emails to send to an unlimited number of users for no additional fee
User collection:

collect emails for your mailer email blasts, automatically removed duplicates and unsubscribes
Other additional features are available at a minimum cost of $100 each. These features include:

Blog:

create search engine friendly blog posts where users can leave comments, works with RSS feeds
Calendar:

add events to be viewed in a calendar or list format
Classifieds:

create online classified ads
Community:

users can create their own profile and connect with other users within your website network
Forum:

users can post to topics and comment on other posts within the forum
Some custom applications, which may be priced separately, would include: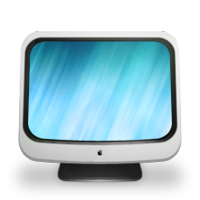 Accommodations:

mainly used for visitor bureaus that are looking to list hotel clients with specific detail pages
Advertising:

to add and manage banner ads and campaigns on your site
Coupons:

to create a coupon directory
E-commerce:

sell your products online
Flash Designs:

add flash elements to your site
General Data:

mainly used for larger sites who would like to list several items with specific detail pages
Job Bank:

List jobs available for applicants from various employers
Scheduling:

used mainly for sites looking to have an availability calendar for appointments
For Hoteliers we have even more features to offer:

Alternate Image works closely with Hotels and has a strong presence within the Hospitality industry. We have designed and developed a very recognizable
Hotel Booking Engine
that supersedes our competition nine fold, so we've been told.
Some of the additional features offered are as follows: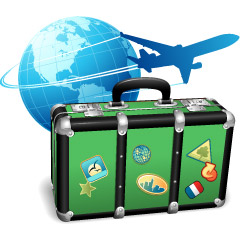 Custom Design and Booking Engine - $1500
Hosting charges per month are 7% based on consumed reservations, 70% less than our competitors with a min of $50 and max monthly payment of $200
Global Distribution System (GDS) - $500 setup
Hosting charges per month for GDS reservations - $12 per reservation, 60% less than our competitors
Booking Engine only - $400 setup
Booking Engine only, hosting per month from $59-$129 based on number of rooms
Alternate Image, Inc. not only develops websites, but we also build and maintain our own database and email servers in-house. Our hosting fees are very competitive when you add up the one-on-one services you receive.
For $25 per month hosting includes the following:
-5 FREE Emails, additional emails are $2.00 per mailbox per year
-24 hour support, Monday-Friday and emergency after hours support
-AI Newsletter emailed to clients, to include marketing tips, important industry information, and upcoming AI changes to applications. Previous newsletters can be seen online at
alternateimage.com/newsletter
-Unlimited FREE webinar trainings on all applications
-FREE AI Wiki help articles and videos on all our applications
-Domain renewal management
-Secure Certificate renewal management
How does this compare to other webmasters?
If you are shopping and comparing prices for a full featured website, some of the most common web hosting companies used today are GoDaddy, Network Solutions, and Yahoo. These one-stop-shop companies offering several packages from economy to premium but have many limitations on disk space, bandwidth, emails, support, content editing, and more. You cannot call Go Daddy to ask for help on your website or email and expect to receive any type of customer service.
Other webmasters charge fees to maintain your website, Alternate Image does not as this is included in your monthly hosting fee. Typical content changes and additional webpages can be added by the client using the content management system at anytime from anywhere. Additional revisions outside of the content management system like simple graphics changes can be completed within 48 business hours using the ticketing system at no additional charge.
Alternate Image does not charge to change out simple items like your flash header or other graphics as long as it does not change your website design. Custom programming and additional custom graphics work can be added at a per hour fee. A website redesign can be done anytime that you feel you need an upgrade to keep your marketing materials consistent with your web design and is recommended every 3-5 years depending on your industry. A website header redesign can also be done for a small fee and can give an outdated website a new look. Is time for an update? Ask us for pricing details.
Alternate Image feels you don't have to worry about the cost of growing your online business; as your webmaster, we do it for you!