Creating Your Facebook Fan Page: Step by Step Tutorial
First let's start off by answering some frequently asked questions:
Is a Facebook profile the same thing as a fan page?
No. A profile is for you and is not in your business's name. Each fan page must be associated with a profile, so if you do not have a personal Facebook profile you must set this up first.
Here is what a fan page looks like: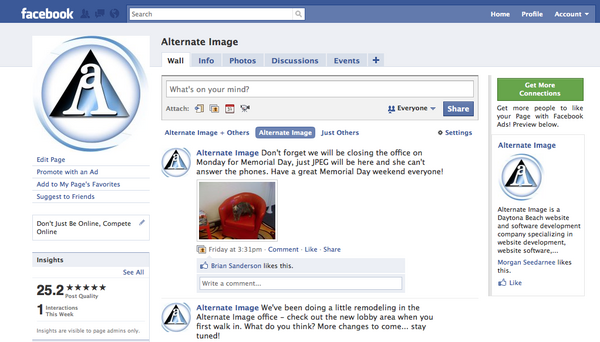 Note that the insights on a fan page are not visible to the public, only fan page administrators. The
wall
automatically displays what your administrators have posted and comments on those posts by others. Click "Just others" to see what your fans have written about you. You can control how this displays in your settings.
You already know why your business's presence on Facebook is important, but how do you go about setting up a fan page?
First, visit Facebook.com and login to your personal profile. If you do not have on, you will need to set this up first. Once you have setup your personal profile or are logged in, visit this url:
http://www.facebook.com/pages/learn.php
Here is where you will setup your fan page.
Click
Create a Page
, this is also where you will go to manage your fan page by clicking "or manage your existing pages".

Create your page by filling out the information. Be sure to include your business's real name and website.
How do you access your fan page?
First, login to your personal profile. To see your fan page, search for the fan page name in the search bar at the top. A list of related fan pages will show below, select your fan page. Since you created the fan page you can see the insights and other post interaction data, which is not visible to the user.
You can also access your fan page by going to
www.facebook.com/pages
How can I make another person a fan page administrator and update my profile settings?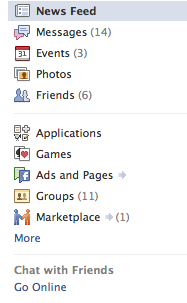 To add an administrator to the fan page, go to your fan page and click on View Admins in the top right hand corner.
Here all of your fan page admins will display with their thumbnail profile photo. Selecting "Add" will open a lightbox where you can select the friends you want to add as an admin. You can also search for the person by typing their name in the search field or email address below. Select your admin person and click "Add Admins". You can add multiple people with at one time by clicking on the person's thumbnail.
This is also where you will manage your profile's settings and the amount of user control. You do not have to let people post to your wall, however they will be able to comment on your status.
How do you make a profile badge for your website?
Visit
http://www.facebook.com/facebook-widgets/index.php
Here is where you can choose a variety of Facebook widgets, which are snippets of code that you will embed into your website HTML source code to make the Facebook widget a working website application that will pull data from your actual Facebook fan page.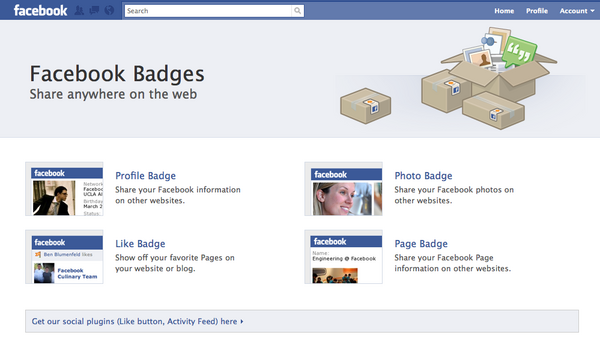 Select the type of Facebook widget you would like to add to your website and follow the instructions. For a profile badge, click "profile badge" and click other. Copy the code and paste it into the HTML source code on your website. Alternate Image website clients can use their content management system and paste the code by hitting the "View Source" button on their editor bar, and pasting the code where they would like it to go. You can also send a ticket to the support desk by emailing help@aisupportdesk.com and pasting the code into the ticket email.
How can I monitor these statistics?
Visit your
fan page management area
, and click "Insights". This displays your fan page interaction data. This is how you can monitor your fan page's popularity.
What are social plugins?
Social plugins are ways that you can get others to share your website pages or blog posts by clicking a Facebook share button, which allows the user to login to Facebook and post your content directly to their profile wall. There are many different types of Facebook social plugins which can be used to spread your content across the Internet. See all of the Facebook plugins here:
http://developers.facebook.com/plugins
Remember that the key to social networking through your business's Facebook fan page is to treat this like a Chamber after hours. You are there to meet people and make friends, your Facebook fan page should be about making relationships with the people you do business with. Your vendors. Your clients. Your friends. Other local businesses. These are your prospects, your repeat business, and your friends.