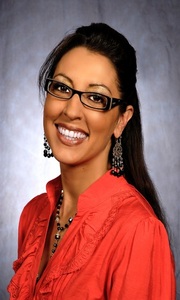 Hello Alternate Image clients. My name is Tascha Tsakalis and I'm pleased to introduce myself as your new Customer Support Specialist. I will be your point of contact for any support requests, training, or website help. While Valerie and Morgan are still busy as ever here in the office, I have been brought on board to bring some much needed relief.
I'm happy to announce that Morgan has been promoted to Marketing Director here at Alternate Image. Morgan is now working in our growing division of Search Engine Optimization, Email Marketing and Copywriting Services, as well as Marketing Plans for our company and it's many different divisions.
Valerie wears many hats here at Alternate Image and oversees all new projects that are brought on-board from start to finish, along with all accounting duties, GDS setup, and human resource needs to name just a few. With all the new projects we have been taking on, she can now focus on directing operations and keeping production on schedule.
With this being said I'm working toward making your entire customer support needs my main priority. I have always felt that the way our customers feel toward us is of utmost importance. The more you show you care, the better the relationship is. From my month here of training I've seen that Alternate Image has a great relationship with their clients, many of which are on a first name basis with our staff. With that in mind, providing great customer service to you (our clients) is my focus here at Alternate Image.
As your new Customer Support Specialist, I have set the following goals
to ensure that all clients receive superior customer service:

1. Fast Response Time
Speed is everything, especially when requesting something that's time-sensitive. While not all request are time sensitive, if you have something that needs to be done right away, give us a call and we can expedite your request. For general support tickets, I will try to reply as soon as I can. We do not let requests sit unnoticed for weeks, we strive for a turnaround time of 48 business hours for simple requests, however keep in mind that larger requests involving extensive programming or graphics work may take longer. Regardless, we will be in contact with you so that you are informed of the status of your requests.
2. Communication
A key to working on support requests is communication. I will keep you informed of the status of your request and make sure that you are notified once it has been completed. Remember that all requests should be sent to the ticketing system, this helps me do my job better as I cannot process your request if it is sitting in the inbox of a staff member that maybe out of the office or on vacation.
Also, to increase client communication we will post any upgrades or changes to our applications on the blog or in Wiki articles, which will be in our monthly newsletters. Major changes will be posted to the admin dashboard, which is the first thing you see when you login to your website. Be sure to read the support section of our newsletters to stay up to date on any changes to our applications.
3. Go the Extra Mile
I will take the time to help you with any website issues you are having. If that means showing you how to use the system or taking an extra minute to walk you through something I will do it. If you are willing to learn then I am willing to show you.
4. Listen to What You Have to Say
I have always believed it's important to listen to what your clients are communicating to you. If there is a feature you'd like to see in any of our applications, please tell me. While we may not be able to add every feature request we will take note and include it in our programming wish list, which the programming team will use for guidelines when writing the next update to that software application. You use these applications on a daily basis so your input is valuable to us. We really do listen to your requests!
5. Follow-up
I'm a firm believer in "if you say you're going to do something, make sure you do it". It's part of my upbringing. If I need a little more time on something I will let you know as soon as possible, not after I've already missed the deadline. Honoring my commitments to you is very important.
6. Use Terminology You Know
I strive to explain whatever the problem is as best as I can without making the client feel uneasy. When proposing a solution, I will make sure and state it in terms that are easily understood. I always try and use analogies that are relevant to you. I feel that when people purposefully use terms you don't know it's to make themselves feel smarter. This is not about egos, it's about providing you with good customer service on a level that you are familiar with. If you ever need me to explain anything, just ask. There are no stupid questions!
7. Be Patient
It's my golden rule, treat those as you would want to be treated. Patience is a virtue and runs both ways. Maintain professionalism at all times. Not everyone is tech savvy and we've all wanted to throw the computer across the room sometimes. When you call me frustrated I will be patient and help you as best as I can.
8. Be Your Resource for Information
I strive to keep myself up-to-date with this ever changing profession and always ready to answer questions you may have that you need to know. TOGETHER we will work to find the answers you need! Part of why clients love us so much is that we will make valuable suggestions that help improve their web presence. Our blog is a great source of information and everything in there was created to help our clients.
9. Continuous Improvement
Alternate Image is growing. We've made some great improvements in our customer service with the addition of our online help manual, the Wiki, video tutorials and online training sessions. As we continue to grow I will make sure that our support services are continually improving and always efficient, which helps keep our costs down for you. While other companies will charge fees for even the simplest of changes or any minute of support time you take up, we do not.
I look forward to working with our new and established clients through Alternate Image and hope to meet all your customer support needs today and in the future! Remember you can always submit tickets through our ticketing system by emailing

help@aisupportdesk.com

or by calling

386-760-1774,

Monday-Friday from 9am-5:30pm (EST)
.
- Tascha Tsakalis