Stay in Touch With Your Customers!

The mailer, a website application that comes standard for Alternate Image websites, allows you to send professional looking email newsletters to your database. This application can be used free of charge to send unlimited emails as often as you like. Email newsletters are a great way to stay in touch with your customers or prospects or send quick updates on specials and deals. When compared to sites like Emma or Constant Contact that charge per email or by your list size, you can save a lot of money by sending your emails through your AI website mailer.
Some of our favorite email blast designs created in our mailer application can be seen throughout this blog for inspiration.
Send an E-Mail Blast About....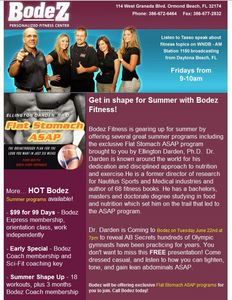 - Specials! Discounts! Deals!
People love getting coupons or news about limited time offers or specials that are exclusively for email subscribers. This gives your subscribers a reason NOT to opt out of your future mailings.
- Upcoming Events.
Emails are the easiest way to quickly spread the word about last minute events or get people aware of upcoming events of interest. Be sure to link to a page in your website for users to read more info.
- Staying in Touch
. Keep your business in your customer's top of mind awareness by sending monthly email newsletters. Be sure to talk about the latest awards, press, new products or services, and any recent recognition your company has received.
Our mailer automatically removes users who wish to unsubscribe and will also remove duplicate emails and invalid email address from the list. You can see how many of your emails were opened and view archives in your"Archived Mail" button under"Mailer".
Mailer Tips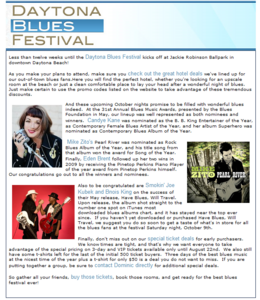 - Don't send emails too often.
People will start to unsubscribe! Every 4-6 weeks is a good timeframe.
- Write a good subject line
. Create a catchy and interesting subject line that will make people want to open your email. Subject lines can increase (or decrease) your open rate - so choose wisely!
- More text, less graphics.
Do not send just one large image. This sets off SPAM filters and will most likely get send to the junk folder. Graphic heavy emails might look nicer but why do all that work if no one will ever get to see it?
- Include links back to your website.
We see a lot of clients send out great information on deals and specials but do not link anywhere to their website. If you are sending info about a product, link directly to the product page. If you are sending info about a real estate listing, link to the property details page. Hotels should link to their specials page or make a special landing page specific for their email blast to give more info on their deal.
Commonly Asked Mailer Questions: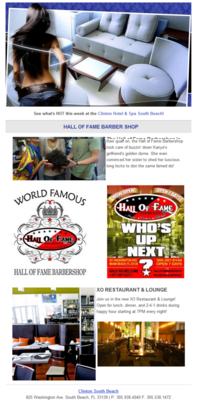 Where is my user database?
You can see a complete list of users under"Users" in the Security menu. Subscribed users will show a check mark next to them, this means they will receive your email.
Can I add more users to my database?
Yes. Download a user template here. The only required field needed to create a user is their email address, which must go in the first column of your spreadsheet. To add new users to your database email help@aisupportdesk.com and attach your spreadsheet. Be sure to include your website name and whether you would like your users added to the default user group or to a specific user group you have created.
How are the emails collected?
When a user signs-up to receive your newsletter they are automatically added to the database as a default user. If you are a hotel with the Open Hotel booking engine, your guests emails will automatically be added to your database. Emails are also collected from: Store purchases, Realtor inquiries or property inquiries, guestbook comments, news story comments and blog comments.
What is CAN-SPAM Compliance?
The FTC regulates email marketing to reduce SPAM. To be in compliance your email must have an easy unsubscribe link or email address for users wanting to opt-out. The sender's physical address and contact info must appear at the bottom of the email. Users must have opted in or given you their email address. You cannot purchase lists or keep sending unwanted emails to users who have unsubscribed. We strive to make all of our emails compliant by automatically adding a CAN-SPAM compliance statement in your email footers with your business address and name (address is pulled from your site settings and can be changed in your site settings in the admin area) as well as a way for users to unsubscribe.
Never used your mailer before? Be sure to contact AI to make sure that your mailer has been set up with your custom mailer header. Custom templates with more advanced designs can be created starting at $200 per template (one time design fee, template can be used for unlimited emails).
Read the Wiki instructions for sending email blasts
See more email design inspiration below: