A restaurant client recently told me about how a customer was traveling to the restaurant and entered in the restaurant name in their GPS. They were surprised when they were navigated to a residential home - the restaurant owner's residence! Somewhere and somehow the restaurant owners had put their home address for the business which had made it's way to the GPS database, providing confusing instructions for drivers.
More and more people rely on their GPS to navigate them to businesses and other places of interest. This information also pulls to other data sources, like Yahoo Maps (pulls from Navteq). If your business is not listed correctly this could be costing you customers! The goal is always to be as visible as possible. If a customer is searching for your business make sure they can easily find up to date contact info on your website, Google Places listing, GPS, phone book, Facebook, or other places you are listed.
How do you make sure your business GPS listing is correct?
There are a variety of GPS providers, some which share the same database. Below are the two major GPS map providers with links to update your business listing.
NAVTEQ
Used by Garmin, Magellan, MapQuest, Bing, Navigon, and Yahoo Maps
http://mapreporter.navteq.com
Tele Atlas
Used by Mio and Tom Tom
http://mapinsight.teleatlas.com
Existing Location Errors for Garmin:
Garmin customers can submit errors or omissions in Garmin's MapSource cartography or POI business listings at
http://www8.garmin.com/cartography/mapSource/errorForm.jsp
Submissions can be verified in as little as a few weeks or sit idle for years waiting to be updated. You are at the mercy of the mapping service however most easy fixes will be updated easily. Adding new roads takes much longer as this information is more difficult to verify. Most submissions will send you an email with a link to track thr progress - save this and check back on your listing update often.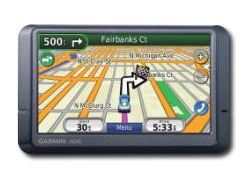 Note about Google Maps
: In the USA, Google is now using a combination of the USGS/Tiger data along with data they have collected themselves. They are now accepting corrections directly. They still use other vendors such as Tele Atlas in other areas of the world. Unfortunately, corrections they cannot verify from their desks though aerial imagery or their street view imagery are mostly coming back with"sorry, we can't correct that type of issue" messages. The quality of their maps has seriously declined as a result of their change.