Add some fresh content to your website and make it pop with beautiful web icons and stock photos. There are many different websites out there for finding photos to suit all budgets. This blog post reviews the top websites for stock photos and where to find free social media and website icons.
Top Websites for Free Icons
Smashing Magazine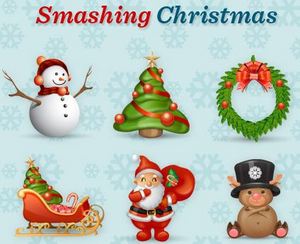 This site has BEAUTIFUL collections of free illustrations and icons that you can use for free on your website. I recommend downloading the PNG file types if possible unless you have Photoshop and can open the PSD files.
There are so many different icons to choose from with a variety of themes. These illustrations are perfect for website landing pages and offer a visually pleasing image that will help break up large blocks of text on the page.
These are perfect for holiday emails, your general newsletter emails, landing pages, blog posts and more!
Free Social Media Icons from Web Design Ledger

This is the best collection of every type and style of social media icons. Most are available in different sizes or file types. Hint: 64X64 means that the image will be 64 pixels by 64 pixels.
More Free Social Media Icons from Tutorial Freakz
http://tutorialfreakz.com/3000-social-media-icons/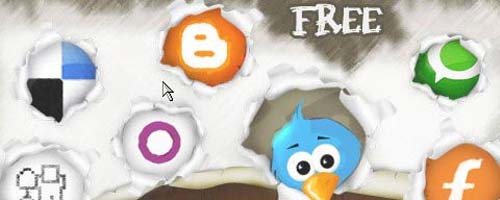 Another great site full of free social media icons for every type and style of website.
Best Source for Free Images
Microsoft Clip Art
Clip art has come a long way from the simple cartoon like images we once saw in Word documents to the free stock photos that they now offer on Microsoft Clip Art online.
Be aware that these cannot be used for commercial purposes like advertising materials, we
recommend just using them on landing pages or email blasts. If you like the images and want to purchase a high res image for printing, there is a link to where you can purchase (usually Getty Images of iStockPhoto). The best way to use this site is to search for your images, download them into Microsoft Word, then insert them into a Word document. Right mouse click to save as picture and you now have an image file to upload to your website.
Best Source for Cheap Images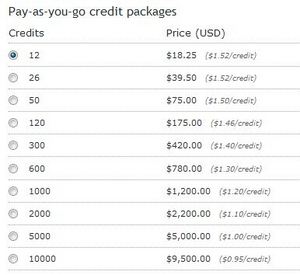 iStockPhoto.com
Setup an account and use credits to purchase images, illustrations, video clips, or even audio. You can get web sized images for just a few credits. The pricing can be seen to the right.
There are more expensive categories of images called "Vetta", which are the premium images. The best way to find what you need is to search for generic stuff and then click "find similar" when you see an image you like. Create a lightbox to store your images in so you can go back to them later.
123rf.com
Another great cheap stock photography site. Images are purchased with credits and are not always as great as what you can find at iStockPhoto, but are cheap none the less. Just like iStock Photos, you can create a lightbox to store your images in so you can go back to them later. Pricing plans for 123rf.com can be seen below.

Need Custom Property Photos?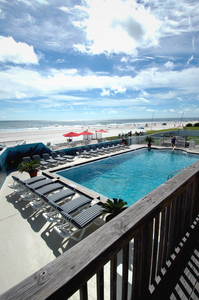 There is nothing better than a professional and stunning photo of your property to use on your website. If your hotel or business is located within Volusia County, call us for pricing on photography and video packages. We will work with you to develop a 2-3 minute video tour of your property and give you a CD of high resolution images, suitable for print and web. The video will be uploaded as an HD video on YouTube, which can be shared across your social media channels and on the website.
Call Michelle for details at 386-760-1774 ext. 3000 or email her:
mic@alternateimage.com