We've had a great year here at Alternate Image, with many new projects, clients, and websites launched during 2010. A lot of you may not know our staff members who work behind the scenes to make everything possible, which is why we are featuring them in this blog post. We interviewed our senior staff members to see which projects they have enjoyed working on the most this year and why.
Jeff Herrin, President & Chief Technical Officer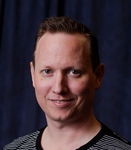 Jeff is responsible for managing all technology and programming aspects of Alternate Image, he is also active in producing many of our larger website programming projects. Jeff has been writing software programs for many years now and has worked for MSN (Microsoft) and has written several SEO applications for Fortune 100 companies like Exxon/Moblie and Johnson & Johnson before starting Alternate Image. He founded AI in 1998 and has developed many different website applications since then. Jeff is married to Valerie and enjoys music festivals and concerts, fine dining, traveling, reading and new technology "gadgets".
Jeff's favorite 2010 projects:
" My favorite projects this year were the redesigning of our admin areas across all of our applications. This gave a more unified look and feel and allowed us to integrate more features, such as enhanced search engine abilities and allowed us to showcase the new content management system. I also enjoyed putting together our live video streaming servers. We have just begun to roll this out to some websites and look forward to this being an interesting part of our infrastructure over the coming year."
---
Michelle Herrin, Vice President of Sales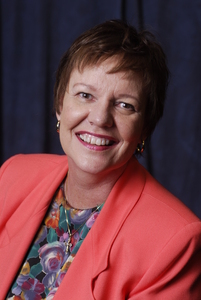 Michelle has been doing marketing for quite some time now. She works with clients to offer consultations for online businesses or e-commerce websites and Internet marketing strategies. Michelle has worked a variety of industries and specializes in tourism/hospitality and real estate marketing. Before she worked at Alternate Image, Michelle managed the Internet marketing for a large local hotel. When she is not meeting with prospective clients, Michelle spends many hours a day reading or listening to podcasts to stay up to date on the latest Internet marketing, social media and SEO news. Due to the recent growth of the company, she no longer directly handles the Search Engine Optimization but continues to consult clients and provide marketing strategies for our website clients while also managing the sales team.
Michelle's favorite 2010 projects:
"I love working with all the local tourism bureaus. All three of them, the Daytona Beach CVB, the Southeast Volusia AA and the West Volusia TAA, are all true professionals with eyes on the future but their feet on the ground today. This year we have provided mobile sites, QR codes, complete new designs and a plethora of innovations. These are my favorite projects. I can't wait to see what 2011 brings."
---
Graham Goerner, Graphic Designer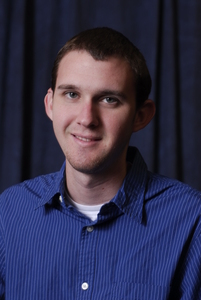 Graham is a talented graphic artist who manages our website design projects, website redesigns, and is responsible for cutting websites and completing graphics support tickets. Graham also designs custom email blast designs for clients. Graham studied Graphic Design at Florida Technical Design and has been with Alternate Image since 2005 with his 6 year anniversary in January. Graham enjoys creating art, barbecuing, scuba diving, and recently purchased his first home last year.
Graham's favorite 2010 projects:
"
Fanteractive
- I would say the most interesting project of the year was Fanteractive; a website for an indoor football league. It was a challenge to incorporate all the different elements and functionality into the site without confusing users on flow. In the process of designing the site, we wanted to include the most relevant information to football fans without over cluttering the pages.
Best Western Deltona Redesign
- Best Western Deltona was a site that came out very well. The graphic design was very clean as well as the code. I rewrote the Reservation Box into valid CSS on this as well the rest of the site. My favorite design addition was the great pic of the woman in the guestbook comments.
Lashes and Cosmetics
- I loved working on this site. I incorporated a sense of warm colors to contrast the sense of light and airy decoration. Our staff photographers did the product shots and they turned out fantastic. It all really came together with the photos and web design on this e-commerce site."
---
John Peron, Senior Programmer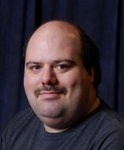 John is a web programmer responsible for completing programming support requests, developing updates for existing applications and writing new web applications for AI. John joined Alternate Image in 2006 after graduating from Daytona State College with an Associates degree in Programming and a Bachelors in Computer Science from St. Leo University. John has been with AI for 5 years this January and recently purchased his first home last year. He enjoys writing stories, video games, reading and music.
John's favorite 2010 projects:
"My favorite projects this year have been working on the new content management system and the Open Hotel application, mostly because these projects presented many challenging aspects. I also enjoyed helping to develop the mobile site for the Daytona Beach CVB. Our SnippApps were also a fun project, which we use for World RETS and Open Hotel. All of these projects have really brought our programming application to the next level and taught me a lot."
---
Valerie Herrin, Director of Operations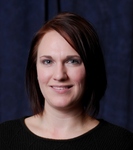 Valerie is responsible for Accounting, Human Resources, Customer Service and Operations, to name just a few. She is often referred to as the "traffic cop" but only because she is great at making everything run smoothly. Valerie graduated in 2003 from the University of Central Florida College of Business with a major in Finance and a minor in Marketing. She enjoys spending time with family and going on vacation. She has always worked in the hospitality industry and has experience working with hoteliers from all over the world. "It seems to be my calling." - Val. Her 4 year anniversary with AI will be in January and her 2 year anniversary being a "Herrin" will be in May.
Valerie's favorite projects:
"My favorite project(s) of the year is creating our AI monthly newsletter, building our Blog and Wiki, as well as our Facebook fan page because we get to Feature all of our great clients each month. It is all about the clients. They are what makes us love what we do. It is difficult to pick one project since I work year-long with so many great websites. I think I am most proud of the several redesigns we've done this year for our long-term clients.

The increase in GDS signups for our hoteliers which has helped them grow in revenue and visibility online. The revamp and management take over of BikeWeek.com has always proved successful under our roof. Several e-commerce websites this year, including Arc Dehooker, Lashes and Cosmetics, customization of Zeno's Candy and soon to be EA Promos. The several new OpenHotel clients who are just learning about our software and are loving it! We welcome them to the AI family. Converting all our clients to the New CMS which was a huge breakthrough this year for AI. I really enjoy watching our team program their way to new technology, it really is inspiring and helps us reach our ongoing goals throughout the year. I feel very blessed to have such a great team to work with everyday.
"
---
Morgan Seedarnee, Marketing Director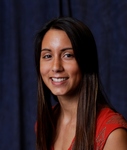 Morgan is responsible for managing the Search Engine Optimization campaigns for clients, creating email blasts, blog writing, creating marketing materials for AI and directing marketing activities for the various divisions within AI. She was hired in November of 2009 and went full time in January of this year. Morgan has a BBA from Stetson University, where she majored in Marketing and minored in Electronic Business Technology. Internet marketing is her specialty as she has always been passionate about new technology. She is the Treasurer of the American Advertising Federation and enjoys surfing, skateboarding, art, blog writing and traveling.
Morgan's favorite projects:
"The
Daytona Blues Festival
was one of my favorite projects this year. Graham designed a great website and then I had the pleasure of designing some of their festival materials - their posters, program booklet, and tickets. I also enjoyed working on our company blog and newsletter, and have enjoyed working with our clients on ideas for their website marketing, content and development. I also have to say that the Wiki has been a great project as it has really helped us streamline a more efficient customer service and support for our clients.
Other projects I really enjoyed working on are the videos we did for
San Marina
and
Daytona Shoreline
. I also had fun helping all our Realtors, coming from a background in real estate and property management, I really enjoyed working with former co-workers and friends on their websites. We had a busy year and I am looking forward to focusing more on marketing and search engine optimization for clients next year as a new support person will be joining us. 2011 will be great!"